5 Tips to Choose a New Dentist in Spring Valley
Posted by Dr. Michael Most on May 14 2019, 12:39 AM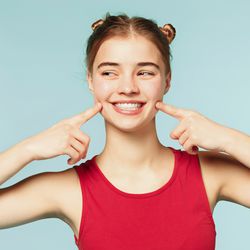 Next to brushing and flossing, your oral health relies on regular care from a dentist in Spring Valley. Unfortunately, choosing the perfect one can be a challenge. Over the years, your dental health needs are going to change. You need an office that can accommodate those changes as time goes on. Not to mention, you have unique comfort levels when it comes to getting the care you deserve while also finding one who meets your budget and schedule requirements. Find the perfect one to care for you over the years; there are several factors to consider.
1. Dental Insurance
The American Dental Association recommends that everyone visit their dentist twice a year for preventive care; however, only one-third of adults had an appointment last year. Often, the cost of services causes people to delay getting the treatments that they need. To ensure that finances do not cause you to skip your appointments, choose a dentist who works with your dental insurance. By maximizing the value of your policy, you will help to avoid a large unexpected bill.
2. Qualifications and Experience
A dentist's qualifications and experience support the services offered at a dental location. In addition to their dental degree, choose one who continuously completes additional training and qualifications to offer a wider range of services, like periodontal therapy and dental implants. This will help to ensure that they can meet your needs through all stages of life.
3. Referrals and Recommendations
Now, you can learn a lot about a dentist through online reviews and referrals. Take the time to ask your friends and loved ones which dentist they prefer. Then, research the dentists online to read first-hand testimonials from past and current patients to ensure that you are making the right choice for your comfort and your needs.
4. Convenience
Your life is busy with your daily commitments. To make scheduling appointments easy, you need a convenient location and office hours to accommodate your day. As a result, you will not have to delay getting the care you need due to time constraints.
5. Schedule a Consultation
Before making your final decision, visit the dental office to view the conditions of the facility, the friendliness of the staff, and the atmosphere. You can even schedule a consultation to meet with the dental team to ensure that they are the right fit for you.
Benefit from the Best
When it comes to the health of your smile, you cannot choose just anyone to care for your teeth and gums. Take the time to research your options to make the right choice for your oral health.
About Dr. Most
Dr. Most is a trusted dentist in the community for world-class care. In addition to receiving his dental degree, he continuously pursues additional training to offer many areas of specialized care, including cosmetic dentistry. To help his patients get affordable care, he works with many dental insurances while offering flexible office hours. If you need a new dentist, contact our office today to schedule your first visit.