A Bright, Beautiful Smile May be a Great Holiday Gift to Yourself
Posted by Dr. Michael Most on Jul 9 2019, 12:46 AM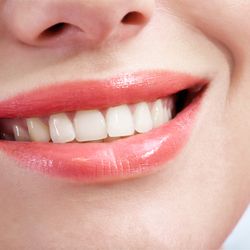 We don't always think about treating ourselves at any time of the year, but during the holidays, most of us are focused on helping others. In this season of giving, don't forget to take a few moments to pamper yourself. A great gift you can give to yourself is a flawless smile. Best of all, you can share your new smile with all your friends and family members and in photos this holiday season. Cosmetic dentistry is very affordable, and with a wide range of services available, any patient will be able to find a treatment to meet their needs.
Basic Cosmetic Solutions
Many patients think that cosmetic dentistry is complicated or time-consuming, but there are a variety of services that will deliver dramatic results without busting your budget or taking up too much of your busy schedule. Some of the cosmetic services that provide the most significant impact for the least investment include:
Teeth Whitening – A brighter smile can knock ten years off your appearance. There are both in-office and at-home treatments available that can create smiles up to ten shades brighter. For minimal monetary and time investment, you can look and feel your best.
Direct Bonding – Patients with numerous minor chips, cracks, stains, and gaps in the smile may want to consider this conservative treatment option. With very minimal preparation, we're able to directly apply tooth-colored composite resin to teeth to conceal and correct flaws, leaving you with a perfect smile.
Porcelain Veneers – Those who have cosmetic flaws too advanced to be corrected with direct bonding may want to consider porcelain veneers. These thin sheaths of dental grade porcelain will fit over the top of the front-facing surfaces of teeth to recreate a gorgeous smile.
Complete Smile Makeovers
If one basic treatment isn't effective in improving the appearance of your smile, a smile makeover may be a better plan. A smile makeover plan can include any number of restorative and cosmetic dentistry services to transform your smile. Your smile makeover can take between a few weeks and several months, and the dentist will create a personalized plan to meet your schedule and budget.
Finding the Perfect Cosmetic Solution
The most important aspect of any cosmetic dentistry plan is personalization. Take time to look at images of celebrities, your friends, or family members whose smiles you admire. This will give you a better idea of what aspects of your own smile you may want to change. You should feel free to bring photos along with you to your consultation appointment, so your dentist will know just what you're looking for and can help you achieve your desired results.
Meet Dr. Most
At the Las Vegas dental office of Michael Most, DDS, we are pleased to offer a full range of cosmetic dentistry services to deliver picture-perfect smiles in any schedule and budget. Call our office to schedule a cosmetic dentistry consultation and get your dream smile to share with friends and family throughout the holiday season. If you want to learn more about our dental services, the latest in dental procedures, and the patient experience in our Las Vegas dentistry practice, come back to read our blog regularly.