A Comprehensive Look at Dental Veneers
Posted by MOST DENTAL on Jun 30 2020, 06:21 AM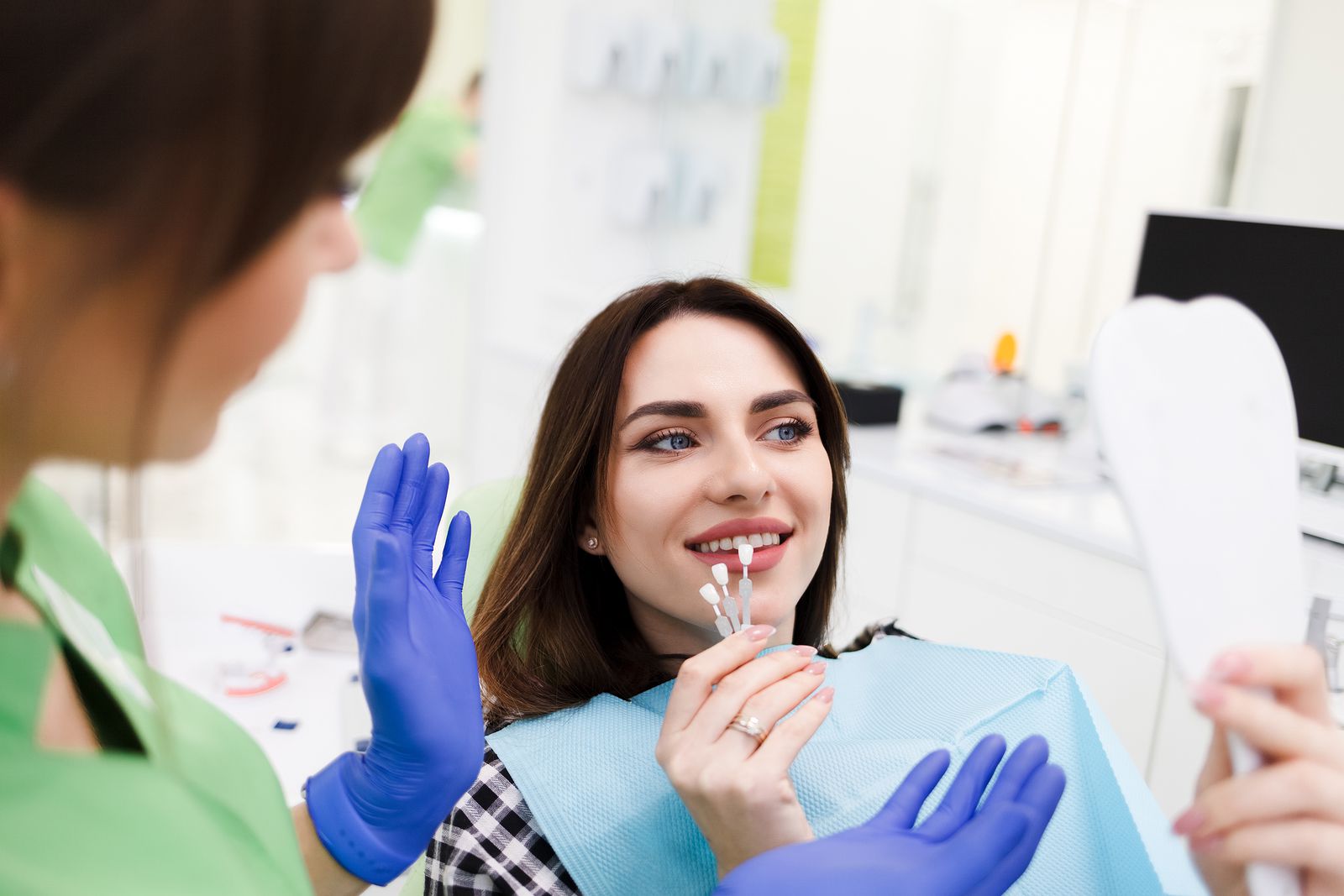 Dentistry involves the use of several tooth restorations to make changes to the teeth' structure and bring about an aesthetic makeover. One of the prominent restorations we use is the dental veneer. Veneers are porcelain structures bonded to the front surface of the teeth, thereby improving their appearance and restoring surface imperfections such as chips, cracks, excessive spaces, discoloration, etc.
The structure of veneers
Veneers are popular for their wafer-thin structure. The dentist will custom-fabricate veneers according to the structure of the patients' teeth, which makes them highly precise in terms of contour and size. Since they are made from dental-grade ceramic, they can be customized to match the color of your teeth.
Why should you choose veneers?
Veneers allow patients to retain their natural teeth despite being damaged, as they can be used to hold cracked and broken teeth intact.
A majority of the natural tooth is retained as the preparation phase doesn't involve removing a large amount of enamel. Gentle buffing will suffice to make space for the veneer.
Veneers are highly versatile as they can be used for several restorative and cosmetic purposes.
The material used to make a veneer is highly customizable. This keeps your restoration from being spotted easily.
Dental-grade ceramic is biocompatible. It wouldn't cause any adverse reactions with the teeth, gums, or surrounding soft tissues.
Though veneers are quite thin, they offer excellent strength, durability, and longevity. With optimum care, veneers are known to last for several years together.
How are veneers placed?
Patients need to qualify as the right candidate for veneers before we go ahead with the treatment. Hence, we conduct a few tests and take x-rays and scans of the teeth. If you have any cavities or tartar deposits on the teeth' surfaces, we will remove them. Placing the veneer will require some space, which is why we will gently buff/grind the enamel. A highly-precise digital mold of the teeth will be taken, which acts as a reference for fabricating the veneer.
We will get the veneer fabricated in a dental laboratory, which usually takes a few days. Meanwhile, we will place a temporary veneer on your tooth and bond it with temporary adhesives. Once the veneer is finished, the dentist will schedule a second appointment with you. The temporary veneer will be removed, and the tooth will be cleaned and etched using an etching solution. Photosensitive adhesives are used to bond the veneer to the tooth, and a curing light is used to harden it. The veneer may be polished, and a bite test will be conducted.
Reach out to us to know more about veneers, and we will be happy to help. Call us at (702) 871-0304 or schedule an online appointment to discuss it with Dr. Most.