All About Oral cancer screening
Posted by MOST DENTAL on Apr 28 2021, 09:53 PM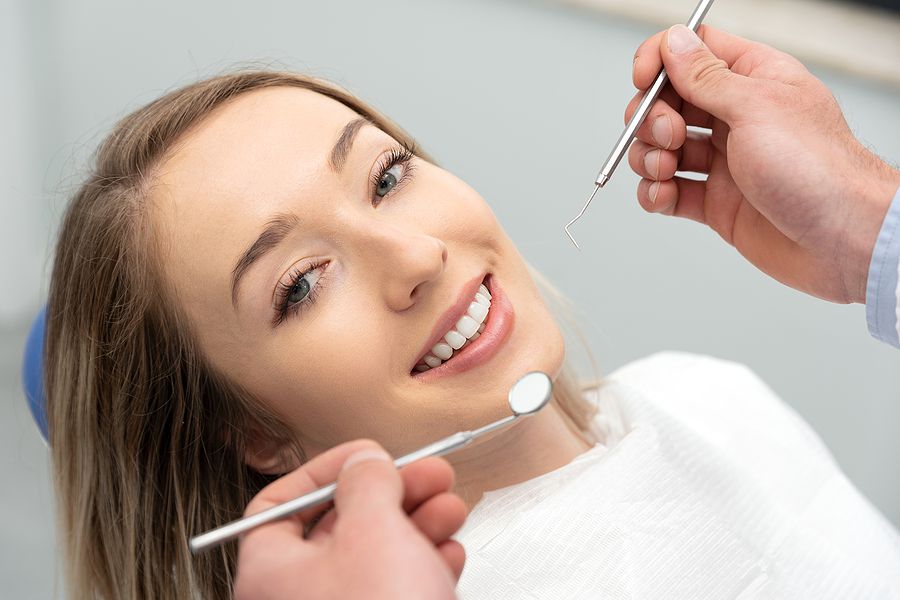 One of the most severe oral conditions that can affect the mouth and the surrounding tissues is Oral Cancer - almost 30,000 oral cancer cases are diagnosed in the United States every year, out of which approximately 7,000 succumbs as a result. 

However, if the condition is diagnosed and treated in the beginning stage itself, the chances of stopping the disease spread and the fatality rate can be significantly reduced.

Common causes of oral cancer
The leading causes of oral cancer include chewing tobacco and smoking cigarettes. Other common causes of oral cancer include the following:

Hormonal effects
Heavy alcohol use
A previous oral cancer occurrence
Increased cellular aging
Too much sun exposure, which raises the chances of getting cancer on your lips. 
Early symptoms of Oral Cancer
Look out for the below-mentioned symptoms and visit your dentist if you find anything suspicious.

Red or white patches in the mouth. 
Pain or numbness in lips or mouth, leading to loss of sensation. 
The difficulty in moving the tongue or jaw.
Tissue decay or wound in the mouth that doesn't heal even after a prolonged period
Cysts or lesions in the soft tissues and gums.
Painful lumps in the mouth.
Discoloration of some area in the mouth.
Sores on the mouth's inner lining that release pus. 
Difficulty in mouth functions like chewing, swallowing, and speaking. 
How do we screen for oral cancer?
Oral cancer screening is usually done during regular dental check-ups. The dentist examines the inside of your mouth to check abnormal patches to detect the presence of cancer in the mouth and surrounding tissues. You will also be asked to undergo certain tests if the dentist finds something suspicious. If the existence of cancer is confirmed, the dentist will suggest suitable treatment to remove the infected tissues and kill the cancerous cells. 

CDx and VELscope are a few highly advanced cancer-detecting equipment that the dentist will use to extract the oral tissues to screen them. An intraoral camera will also be used to better view the tissues near the pharynx and larynx. 
Benefits of oral cancer screening
An oral cancer screening aims to detect mouth cancer early when there is a greater chance for a cure.

By detecting oral cancer at an early stage, the chances of getting successful treatment are increased. 
The procedure of oral cancer screening is inexpensive.
Oral cancer screening is simple and easy.
Please reach out to us by calling us on (702) 871-0304 or by scheduling an appointment online to have a consultation with our team of dental experts at Most Dental, Las Vegas, and we'll guide you further.