Dental Bridge vs Dental Implant — Which Is Better?
Posted by Dr. Michael Most on Jul 2 2019, 12:44 AM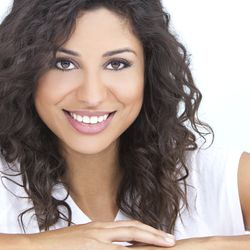 It's essential to replace missing teeth. Those gaps in your smile can affect not just the way you look, but also the way you eat and how you interact with other people. Missing teeth can even have long-term consequences for your overall health! That's why dentists so strongly recommend that their patients get either a dental bridge or a dental implant in Spring Valley so they can once again have a complete set of pearly whites. How do these two tooth replacement options compare?
The Procedures
A dental implant is a small titanium post that acts as a tooth root in that it holds an artificial tooth in place. The process begins with surgery, wherein an expert will insert the implant into your jawbone. Once your body has had a few months to heal, your dentist will attach the new tooth. The result is a sturdy, natural-looking new chomper.
A dental bridge in Spring Valley requires a shorter process because nothing gets placed in the jawbone. Your dentist will remove a bit of teeth enamel on both sides of the gap in your mouth. Then, you'll receive a custom-made bridge, which has an artificial tooth (or teeth) between two crowns that your dentist attaches to the teeth that were prepared on a previous visit.
Both Options Have Their Advantages
Both bridges and implants will let you go back to enjoy your favorite foods, speak properly, and show off your personality in the form of toothy smiles. However, each option has some unique advantages.
Dental implants are superior to bridges in a few ways:
They may last a lifetime, whereas a bridge may only last for five to 15 years.
They may help to prevent bone loss because they bond with your body.
They don't require that your dentist removes enamel from adjacent teeth.
Implants often look better because they don't need any metal clasps to be held in place.
On the other hand, a bridge offers a couple of perks that implants don't:
A bridge costs less than implants.
The process is quicker, allowing you to enjoy a complete smile in just a few weeks.
Which Is Right for You?
Your dentist will recommend the best tooth-replacement method for you based on your unique circumstances.
Implants are generally the preferred option since they last so long and work so well with the body. However, they aren't right for everyone. If you do not have enough bone density to support implants or your insurance won't cover implants, a bridge might be the better choice.
Are you ready to be the proud owner of a restored smile? Why not talk about implants and bridges with your dentist during your next appointment?
About the Dentist
Dr. Most is proud to serve patients in the Las Vegas area. He is a highly-rated and well-educated expert who wants to provide top-notch care to everyone who visits his office. If you have questions about restorative dentistry, please contact us at 702-871-0304.