How Often Do You Need a Dental Checkup?
Posted by MOST DENTAL on Nov 10 2021, 06:47 AM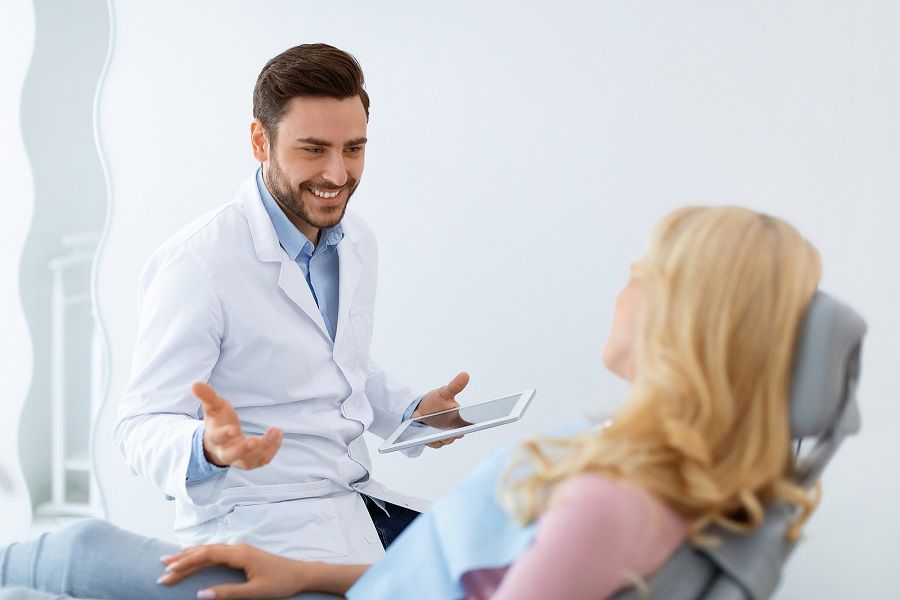 Most people tend to believe that brushing and flossing are all that is required to maintain good dental health. Even though it promotes good dental hygiene, there is more to it than that. And that "more" is offered by a dentist. This is why people are advised to visit the dentist once every 6 months. 
Dentists provide dental checkups to patients that help to evaluate, diagnose, prevent, and treat underlying dental issues. At Most Dental, our expert dentists use modern technologies that enable better dental care. Below are reasons why you should have a regular dental checkup.
It Helps in Preventing Diseases
A dentist uses a small concave mirror while examining the teeth, mouth, and gums. It helps to magnify the view of the area and provides a better view of the mouth. Any signs or symptoms of dental diseases can be seen by the dentist. They provide treatment to the patients that can help prevent diseases. Dentists also provide tips that help prevent oral diseases. 
It Provides an Opportunity for Dental Cleaning
Most people have deposits of plaque and tartar on their teeth. It is a sticky layer of bacteria that can cause several dental diseases and infections. During a regular dental checkup, the dentists can provide dental cleaning to their patients. It helps to remove the buildup of plaque and brightens the teeth. 
It Helps Detect Oral Cancer
Dentists use digital imaging systems during regular dental checkups to produce X-ray images of the mouth. It helps to find lesions and bumps inside the mouth that may signify oral cancer. On detecting these signs, the dentists refer the patients for further tests that can help in diagnosing the condition. 
It Helps Detect Health Issues
An array of dental diseases are connected to health issues that the patient may have. It may have implications on the teeth that can result in bad oral health. An efficient dentist can detect the diseases and recommend treatments that can help address the health conditions at the earliest.
Visit Us at Most Dental
Consulting the dentist at the right time can help you avoid dental complications. It can also help enhance better dental care that results in bright and radiant teeth. 

Most Dental, located in Las Vegas, is an equipped dentistry that provides patients with the best dental care. Call (702) 871-0304 and book a consultation with the dentistry to know more about dental treatments and receive a complete dental checkup.