Full mouth reconstruction is the process of rebuilding the smile of an individual. This is different from a smile makeover, as mouth reconstruction often involves restoring or replacing malformed or severely damaged teeth. The purpose of full-mouth reconstruction is to improve the appearance, physical comfort, and chewing and biting function of the teeth. 
It is quite difficult for people to live without a full set of functional teeth. Fortunately, the process of full mouth reconstruction involves one or many restorative dental procedures that help restore and replace the teeth in a person's mouth. It can help people suffering from severe, multiple oral issues like missing teeth, tooth decay, or damaged teeth by restoring both the functionality and appearance of teeth.
One main advantage of full mouth reconstruction is that it helps address multiple aspects or concerns of your mouth instead of only focusing on one aspect of the mouth. During the reconstruction, we ensure that the teeth are customized to fit the unique needs of each patient to replace missing teeth to create a uniform smile. This allows our patients to have a functional and sturdy set of teeth with a great, natural appearance.
Full Mouth Reconstruction Methods
At Most Dental, we ensure that each patient receives the best care, service, and full mouth reconstruction that fits their unique needs. At our dental office, we use a variety of options to reconstruct your mouth. They include:
Crown and bridgework
Tooth-colored fillings 
Dentures and partials
Dental implant restorations and All-on-4
Senior dental care
Crowns
Dental crowns are restorations that are made of porcelain or ceramic material. Crowns help restore lost enamel, restoring the functionality and aesthetics of the teeth. The most common type of crowns that we use at our dental office is ceramic or porcelain crowns as they easily blend in with the color of natural teeth.
Bridges
Dental bridges are another option to restore lost or missing teeth and are typically made of porcelain or ceramic. Some bridges are fused to metal to achieve durability and aesthetics for the bridges.
Tooth-colored Fillings
Tooth decay and cavities are caused by bacteria that eat away the enamel. If the cavities are minor, they can be treated with tooth-colored fillings to prevent the decay from leading to significant oral health problems, including infection, tooth pain, and eventual tooth loss.
Dentures
If you have several of your teeth missing, you can benefit from full-mouth replacements using dentures. This helps the patient regain the aesthetics and functionality of the mouth. Dentures can either be full or partials; full dentures replace an arch of missing teeth (either from the upper or lower jaw), while partials replace a set of two or more missing teeth.
Dental Implant Restorations
Dental implants are screw-like, biocompatible titanium posts surgically inserted into the jawbone to function as artificial tooth roots to replace the lost root. These inserted dental implants heal over time, and through the process called osseointegration, they fuse with the jawbone. Once it heals, the dentist completes the restoration process by molding, placing, and bonding a custom-made crown restoration that would easily blend with the surrounding teeth.
Patients who have worn dentures for a long time may have a difficult time wearing well-functioning and retentive dentures. All-on 4 is a revolutionary treatment whereby placing 4 to 6  implants, one is able to attach a bridge that restores the entire arch. These appliances are comfortable, stable, functional, and aesthetic. 
Senior Dental Care
Senior patients have a higher chance of attaining numerous oral health problems. Therefore, it is important to adhere to routine hygiene practices and regular checkups with the dentist for the same. As we age, we are often prescribed medications to treat our health conditions, but these medications can have side-effects like dry mouth which may lead to gum disease and tooth decay, and eventually faster tooth loss. Other oral health concerns of senior citizens include dry mouth, darkened or stained teeth, tooth loss, diminished taste, thrush, and root decay due to a receding gum line. With the variety of dental restorations available at our dental office, we help keep their smile healthy and looking its best.
Having performed several full mouth reconstructions successfully, our expert dental team at Most Dental can guide you through the entire process, from your initial evaluation to achieve your desired result. 
Full mouth reconstruction at Most Dental
At Most Dental, we make sure that our patients get the most suitable restorations to regain the lost functionality and aesthetics of their smile. Have a look at the dental restoration we did at our dental office this month to result in a beautiful set of teeth restoring its aesthetics and functionality.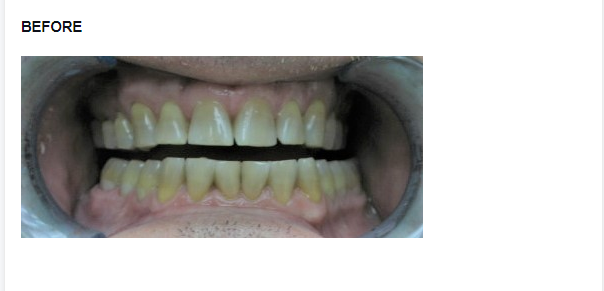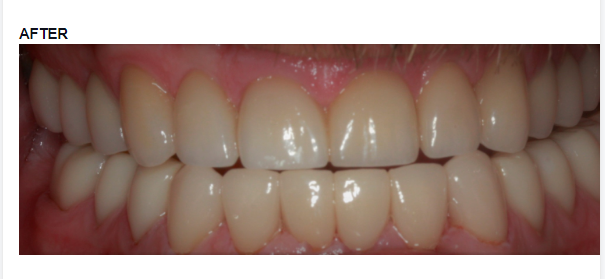 If you wish to fix your damaged or missing teeth, we will fix it with full mouth reconstruction. Call or visit to learn more about the process. Our dentist will examine your dental condition and educate you about your treatment options.