Veneers Vs. Crowns: Which One Do You Need?
Posted by Dr. Michael Most on Oct 30 2019, 11:09 AM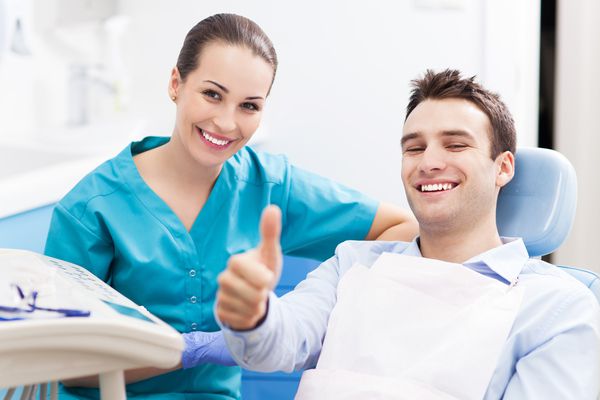 Having slightly worn-out or discolored teeth may tarnish its aesthetics and function. It could indirectly affect a patient's confidence to smile and laugh. Aspects that affect the smile's appearance can be resolved with several popular cosmetic dental solutions such as crowns and veneers. 
While there are many solutions to reconstruct your smile, patients are often confused about which one to choose. 
Hide Those Minor Teeth Discoloration With Veneers
Veneers are thin dental shells used cosmetically to resurface the front portion of teeth. Placing veneers require removing a small amount of the damaged enamel from the teeth surface. The custom veneer would be attached to cover the damaged portion of the teeth. With regular brushing and flossing, it'd be easy to prevent them from getting stained. Sometimes, the dentist uses veneers to cover or lift stains from the teeth surface and also to restore other teeth conditions such as:
- Gap between teeth
- Teeth weakened by enamel erosion
- Teeth damaged by cracks and chips
- Misaligned and crooked Restore Severely Damaged Teeth With Dental Crowns
Dental crowns are ceramic cap-like structures designed to fit over the entire visible portion of teeth. Such restorations help repair signs of dental damage or decay. Crowns play a significant role in saving natural teeth without having to extract them. They are mainly used as a tooth replacement option, protect teeth post a root canal treatment, treat infections, and inflammation. The dentist also uses dental crowns to repair broken teeth and prevent it from breaking further. Crowns can also support large fillings. 
Pros and Cons of Veneers and Crowns
Dental Veneers
Pros:
- More aesthetically pleasing than crowns
- Veneers don't require trimming
- Helps retain healthy teeth
Cons:
- May leave areas of teeth susceptible to decay
- The process isn't reversible
- Composite veneers may not last long
Dental Crowns
Pros:
- Protects and covers the entire teeth
- Porcelain crowns look more like natural teeth
- Crowns are permanent restorations that don't need to remove for cleaning
Cons:
- Requires removal of natural teeth
- Crowns could be sensitive to heat and cold
- Porcelain crowns fused to metal may be quite obvious to notice
What's the Bottom Line?
Crowns and veneers can undoubtedly help improve the quality aspects of the smile and improve teeth functionality. Veneers are mostly preferred in situations when teeth require cosmetic improvements and enhancements such as covering crooked or chipped portions of teeth. Dental crowns are recommended when teeth have been through too much damage and decay.
To understand what's the best type of cosmetic dental restoration for you, consult Dr. Most in Las Vegas, NY, to find out which cosmetic restoration works for you.