What are All-on-4 Implants and Their Benefits?
Posted by MOST DENTAL on May 29 2020, 03:03 AM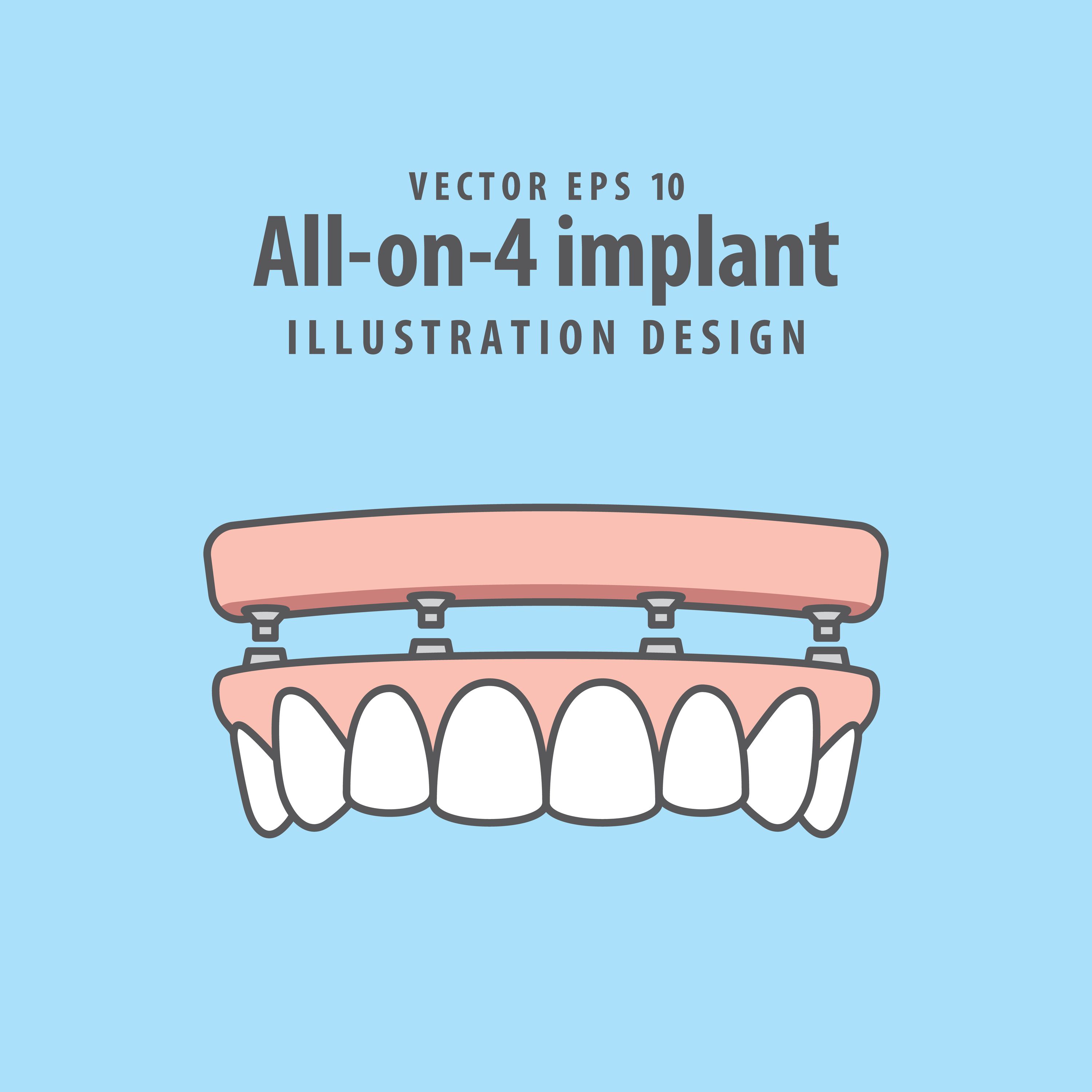 Dental implants are the most recommended solution to replacing missing teeth. They are dental restorations that are a combination of a metal stud and a ceramic prosthetic crown. For several years since the invention of dental implants, they were being used to replace single missing teeth. But, the advancements in dentistry enable patients to get multiple teeth replaced with implants.
What are all-on-4 implants?
What would you say if all your missing natural teeth and get it replaced with prosthetic ones in a single visit to the dentist's practice? Unbelievable, isn't it? All-on-4 is a tooth replacement solution where the dentist places four implants in each jaw and places the prosthetic teeth on them. With all-on-4 implants, you will be able to get your oral functionality and aesthetics back.
Why should you choose all-on-4 implants?
The entire procedure can be completed in a single visit to the dentist's practice. You can visit us in the morning, get your oral cavity scanned and the remaining teeth extracted by afternoon, and have the implants and prosthetic teeth placed in the mouth by evening. You can be back home by dinnertime with a whole new smile.
The prosthetic teeth used for all-on-4 are made from dental-grade ceramic. They can be customized to exactly look like natural teeth in terms of color, texture, contour, size, etc. This way, anyone who looks at you, smiling or talking, will not be able to figure out that they are prosthetic teeth.
All-on-4 implants do not require a specific volume of jawbone for implant placement. As opposed to regular dental implant surgery, all-on-4 doesn't require a bone graft before starting the procedure.
All-on-4 implants are excellent alternatives to dentures. Since the teeth are firmly held in position with the help of implants, the chances of the prostheses slipping or falling off are entirely eliminated.
Oral functionality, such as biting, chewing, and phonetics, will be restored to normal.
How are all-on-4 implants placed?
The dentist will thoroughly diagnose your mouth and determine your candidacy for all-on-4 implants. He will then numb the teeth, jawbone, and soft tissues of the mouth using local anesthesia. The data from the scans will be used to make a digital impression of the jaw ridges, which is used to fabricate the prosthetic teeth.
Four implants will be placed in your jawbone at specific positions and secured firmly using dental cement. The prosthetic teeth will be placed on them, and the dentist checks for perfect fit and comfort. If any changes are required in their contour, the dentist makes them and bonds perfectly fitting prosthetic teeth on the implants. The dentist will also take you through how to care for them and how often you need to visit for follow-up consultations.
Reach out to us to know more about all-on-4 implants that can improve the quality of life. Call us at (702) 871-0304 or schedule an online appointment to discuss it with Dr. Most.