What You Should Know Before Getting Dental Veneers
Posted by MOST DENTAL on Jul 8 2021, 02:27 AM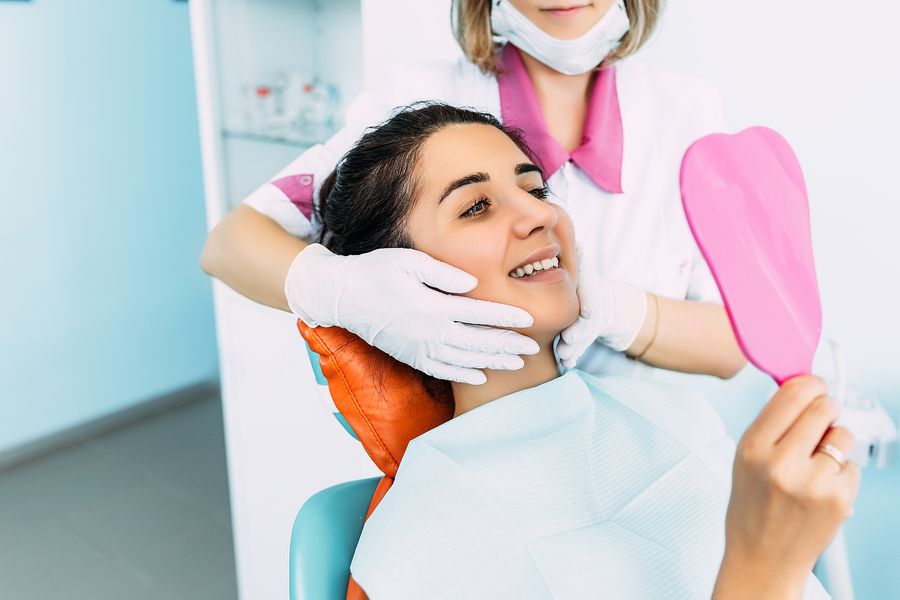 Dental veneers, also known as dental laminates, are thin, custom-made, tooth-colored shells attached to the front of the teeth to improve their appearance. With millions of people opting for veneers every year, they have become one of the most popular cosmetic dental treatments in the United States.
Dr. Michael Most, DDS, at Most Dental in Las Vegas, Nevada, offers veneer treatments to patients to change their appearance and improve their confidence. 
What Are the Different Types of Dental Veneers Available?
Dental veneers are available in two different materials: porcelain and composite resin. Porcelain veneers are strong, stain-resistant, and resemble natural teeth. Resin veneers are comparatively inexpensive, less durable, and aren't as stain resistant.
What Problems Do Dental Veneers Fix?
Dental veneers can fix the following issues:
Chipped or broken teeth
Gaps between teeth
Misshapen, uneven, or misaligned teeth
Stained or discolored teeth
How Are Veneers Placed On Teeth?
A typical veneer procedure requires three visits to the dental office - one for consultation and two to create and apply the veneers. 
During your first appointment, Dr. Most will discuss why you need veneers, how many, and what options best suit your lifestyle. Dr. Most may also take X-rays to evaluate your dental health and rule issues like gum disease or tooth decay.
On your second visit, Dr. Most will make an impression of your teeth and send the specifications to the lab to custom-make veneers that will fit you perfectly. 
On your third visit, Dr. Most will thoroughly clean your teeth to clean out all the bacterial deposits and ensure they don't get trapped under the veneers and cause decay. During this visit, Dr. Most will also shave off part of your tooth enamel before cementing the veneers onto the surface of the teeth.
Things to Know About Dental Veneers
Here are a few facts you should know about dental veneers:
Veneers are permanent.
Veneers last between 7 and 15 years.
Veneers eliminate tooth sensitivity.
Veneers should be taken care of like natural teeth.
Veneers crack if you bite too hard.
Opting for veneers can fix most of your dental concerns and improve your appearance. To know more about veneers, schedule a consultation with Dr. Michael Most, DDS, at Most Dental by calling (702) 871-0304 or visiting our office at 6392 W Spring Mountain Rd, Las Vegas 89146.