Why We're Your Premier Spring Valley Dentist
Posted by Dr. Michael Most on May 22 2017, 02:17 AM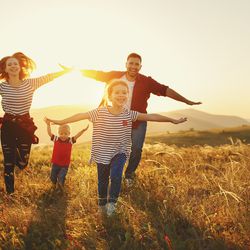 You love Vegas – you followed your passion and took the promotion of your dreams a few months ago, and you love every minute of your new life here. From the gorgeous sunrises set against the backgrounds of mountains to the delectable restaurant scene to the endless activities to keep you busy, you're ecstatic to call the Las Vegas your home. But there's one aspect of your new life here you haven't quite figured out yet – who you should see as your Spring Valley dentist. You want someone experienced and trustworthy, who offers a full range of services, and who has a friendly chairside manner. That's why you should see Dr. Most – in this post, learn more about his practice.
What sets Dr. Most apart from other dentists?
Dr. Most brings a unique combination of hands-on experience, advanced educational training, and an approach to patient care that's won him the Las Vegas Life Magazine's Top Dentist Award for 13 years. He's a graduate of the prestigious Las Vegas Institute (LVI) of Advanced Cosmetic Studies and has been creating beautiful smiles for decades.
Dr. Most is also the former president of the Southern Nevada Dental Society, and he was a State Board of Dental Examiners member for six years. And, most notably, he served as the president of the American Cancer Society, as well as a board member for the ACS.
But what you'll notice most about Dr. Most is his warm, welcoming chairside manner. As a father and grandfather, his goal is to treat every patient like a family, with compassion, respect, and patience they deserve. With a philosophy so centered around quality care, it's easy to see why he's rated 4.8 out of 5 stars on Facebook and a perfect 5 out of 5 stars on Google.
What services does Dr. Most provide?
We're happy to be your one-stop dental shop for all of your oral healthcare needs. Listed below are just some of our offerings:
Preventive Dentistry – exams, cleanings, X-rays, athletic mouthguards
Restorative Dentistry – tooth-colored fillings, root canal therapy, crowns
Cosmetic Dentistry – porcelain veneers, direct bonding, teeth whitening, full mouth reconstruction
Sedation Dentistry – inhalation, oral conscious, and IV sedation for people with dental anxiety or special needs
Periodontal Treatment – solutions for advanced gum disease
Senior Dental Care – treatment for dry mouth, wear and tear from aging (attrition), and both dental implants and dentures for tooth loss
Regardless of your smile needs, we're here to help. It's our goal to give every patient we treat their ideal smile in a comfortable atmosphere, and we're always happy to answer questions about how we can give you the grin you deserve.
So now that you know why Dr. Most is the most respected dentist in Spring Valley, schedule your appointment with him to achieve the winning Las Vegas smile you've been dreaming of!