Physical and extra-curricular activities should never hinder us from getting the right kind of dental treatment. Patients who are sports players and athletes can be assured of extra protection of their oral cavity with the help of custom-build sports mouthguards.
What are mouthguards?
Mouthguards are protective, a shield-like device designed to cover and protect the patient's teeth and gums. They can wear it during outdoor activities, or even while the patient sleeps (recommended for patients suffering from Bruxism). Patients can expect reduced injury, discomfort, and maximum protection while they are outdoors enjoying sport-related activities.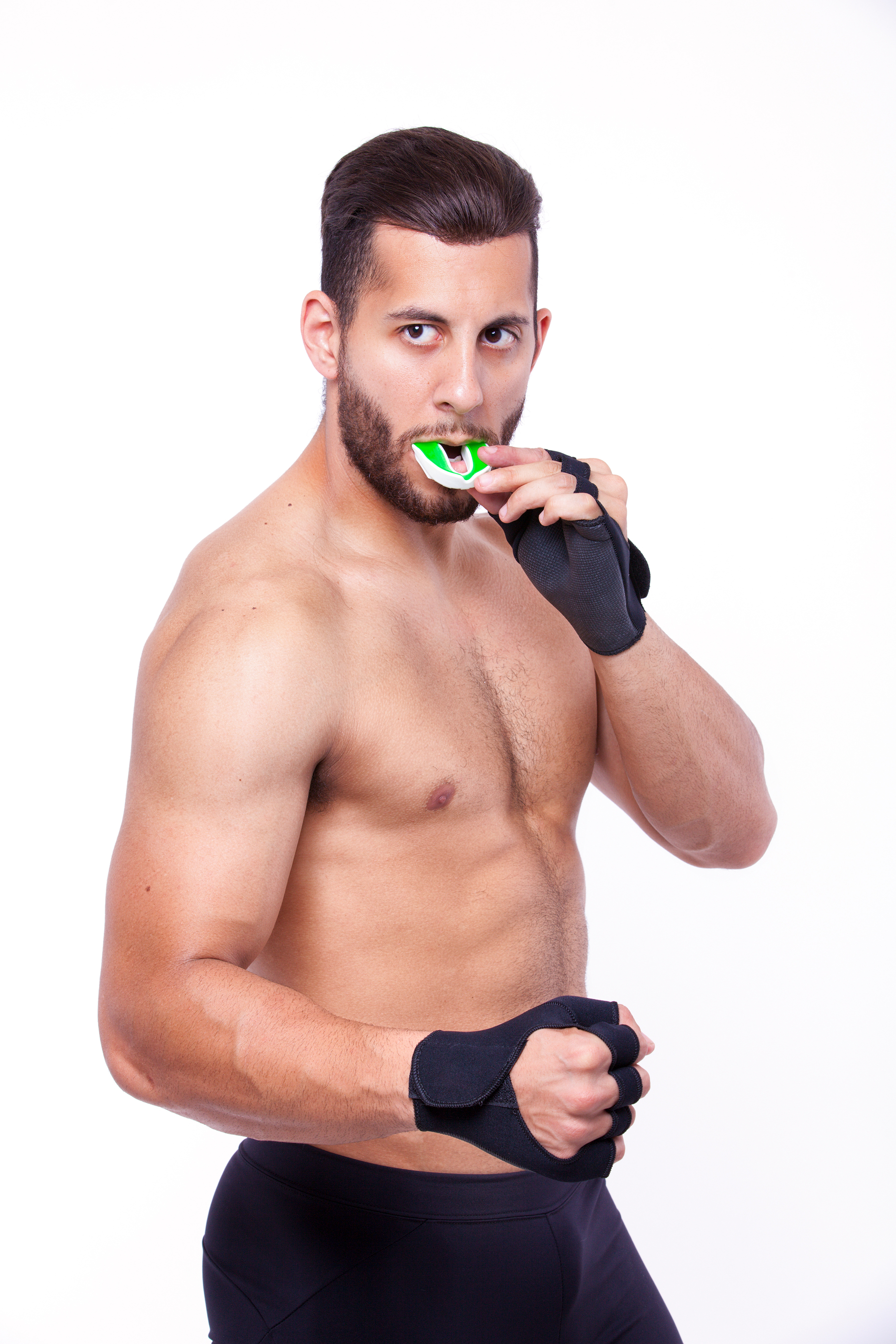 Types of Mouthguards
Mouthguards are classified into three types:
Stock Mouth Protectors: Stock mouth protectors are cost-effective mouth guards and are readily available at stores. Little may be done to make sure the right fit of these guards.
Boil and Bite Mouth Protectors: These mouth guards offer average fit and are made out of plastic material. The mouth guard may be immersed in hot water and can be placed in the mouth and shaped by using the patient's finger and tongue. These mouthguards are suitable for a temporary measure.
Custom-fit mouth protectors: Custom-fit mouthguards are designed and produced at a professional dental office based on individual patient requirements. Dr. Most would take necessary molds of the patient's teeth based on which the custom-fit mouthguard would be made. This mouthguard offers great comfort, protection, and can be easily removed whenever the patient feels like it.
Find your perfect mouth guard today by placing an appointment with Dr. Most at Most Dental. Feel free to reach our office at (702) 871-0304 or schedule an appointment online.