Full & Partial Dentures in Spring Valley
Tooth loss is a common concern, and it affects both men and women equally. Although tooth loss is more prevalent among patients who are over the age of 50, it can affect anyone due to a variety of reasons such as external or internal injury, gum disease, tooth decay or any other kind of oral health problems.
With the advances in restorative dental technology and the use of modern dental prosthetics, Dr. Most and his team are capable of offering patients with life-like dentures and partials.
What are dentures?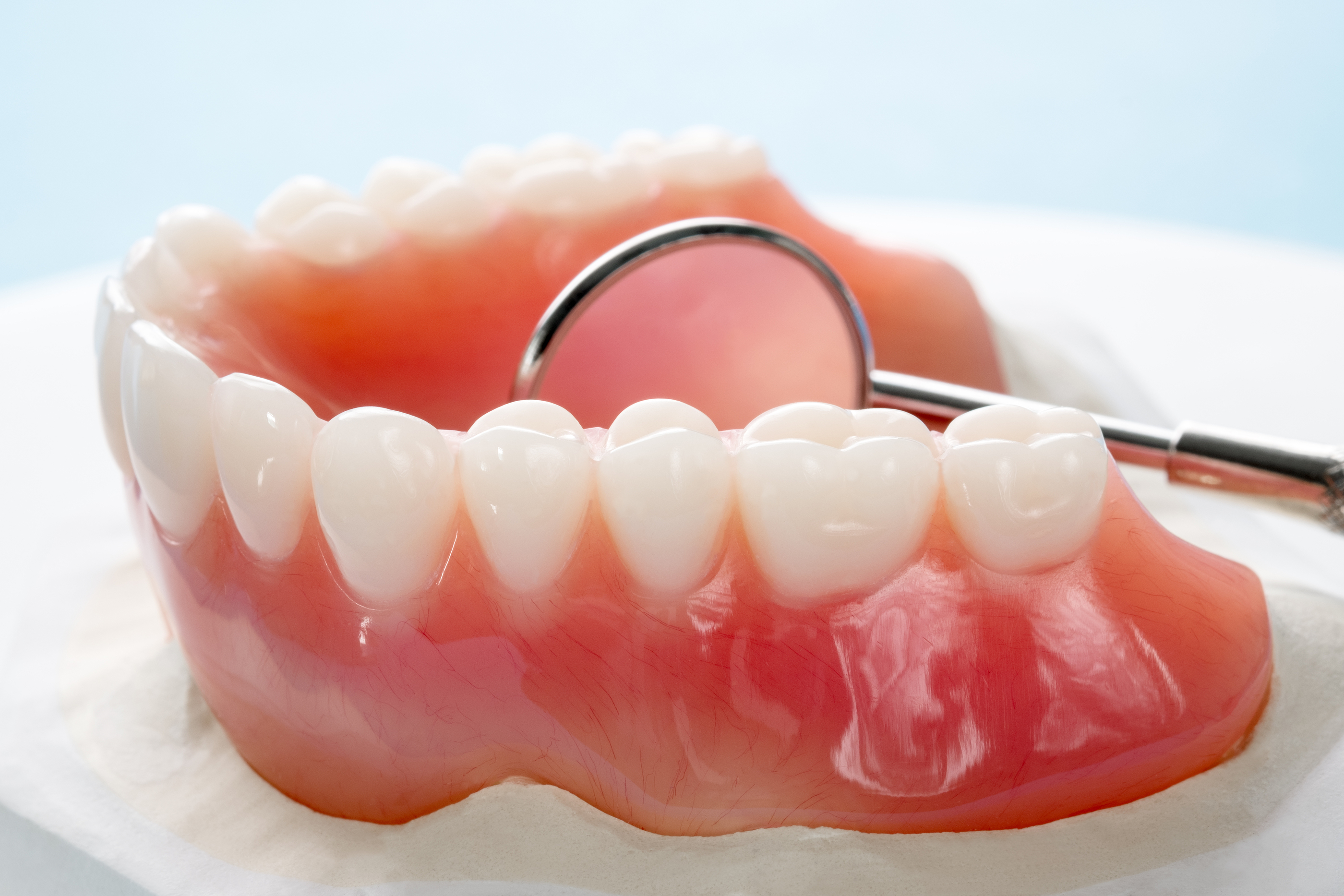 Dentures are full-mouth replacements that help restore all of the lost set of teeth. This helps the patient regain functions of the mouth, giving them the ability to chew, talk, speak, laugh, etc. Dentures may be either full or partials. Full dentures are designed to replace an arch of missing teeth (either from the upper or lower jaw), and partials are designed to replace a set of two or more missing teeth.
What are dentures made of?
Before advancements in restorative dentistry, dentures were made out of plastic or porcelain material. Today, modern dentures are made out of hard resin. The gum-like base that holds the artificial teeth in place is actually highly advanced flexible polymer material.
What are the advantages of wearing dentures?
Dentures not only function as supreme dental restorations but also work in stabilizing the patient's facial posture by supporting the structures around the cheeks and lips. The best part about having dentures is that patients needn't compromise on the food that they love. They also easily help resolve and replace teeth that may have been causing pain and other oral health issues.
What are partial dentures?
Removable partial dentures are great ways to replace a few sets of missing teeth. They are often recommended when the surrounding teeth structures aren't healthy enough to support dental appliances such as bridges or implants. Partials tend to be a more affordable option for patients with missing teeth. They can be easily set and fitted over the gums and can be removed whenever required.
What are full dentures?
Full or complete dentures are restorations that can help replace an entire arch of missing teeth either from the upper or lower jaws. They may be fixed to the jaws or be a removable appliance using dental implants.
What are implant-supported dentures?
If you are suffering from missing teeth from an entire section of your jaw, implant-supported dentures may just be the right option for you. Using biocompatible dental implants surgically placed within the jaw, Dr. Most can effectively restore a patient's dentition in a way that is structurally more secure. As these custom dentures are directly attached to the posts, it eliminates the need for dental adhesives.
Find out more about our restorative services by placing an appointment at Most Dental today. Feel free to reach our office at (702) 871-0304 or schedule an appointment online.