Spring Valley Orthodontic Treatment With Invisalign
Orthodontic treatment is a dental specialty that focuses on resolving any dental issue that relates to the patient's teeth and jaw alignment. At the Las Vegas dental practice of Dr. Most, our expert team is capable of providing patients with the right solutions to their orthodontic concerns with new and improved ways of straightening teeth.
Perfect Your Smile At Las Vegas With Invisalign
If you are in the lookout for improving the quality aspects of your smile, Invisalign is just the solution for you. While the average orthodontic device takes 6-12 months to resolve misalignments or crowded teeth, Invisalign takes comparatively lesser time to straighten your teeth. 
What is Invisalign?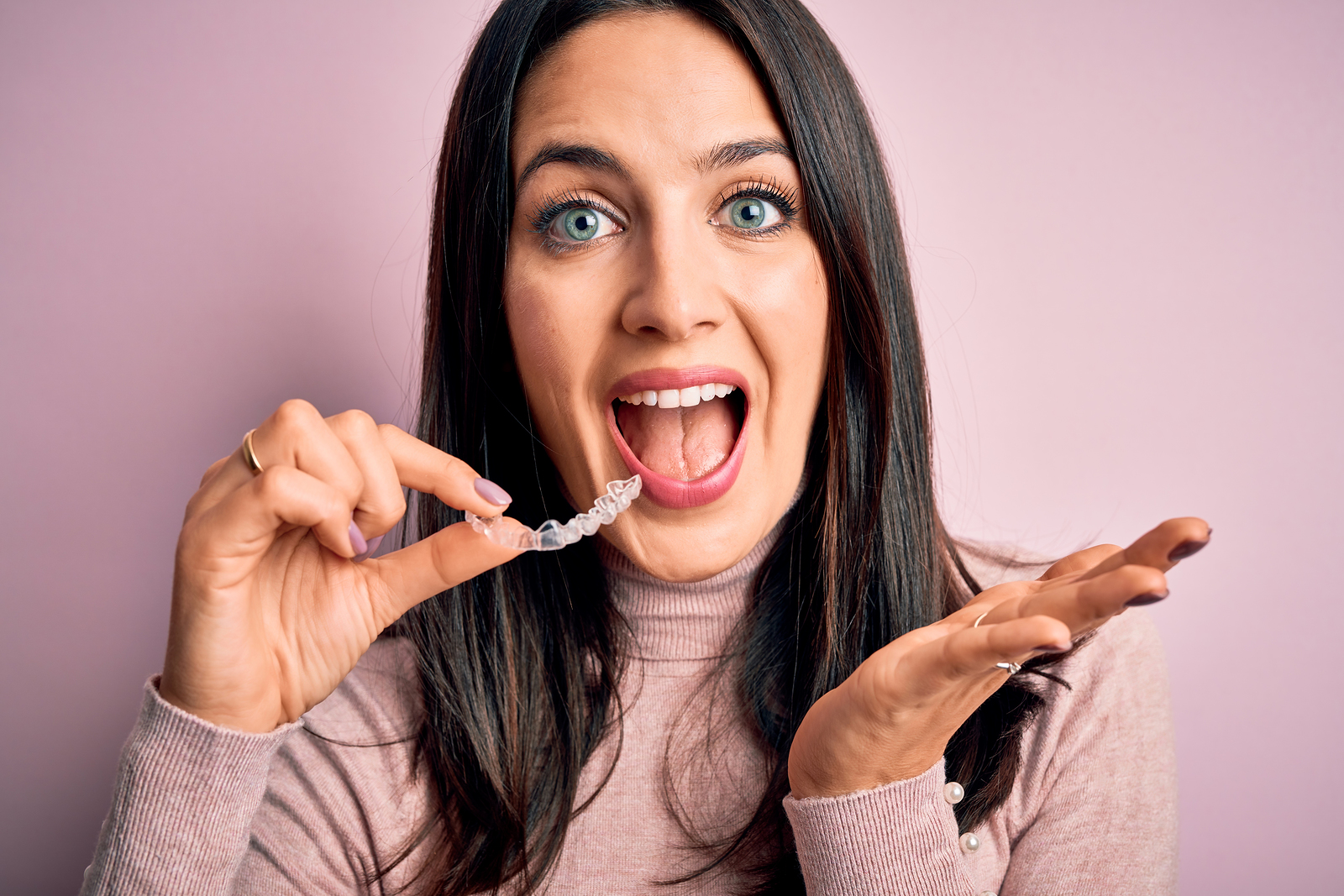 Invisalign is a popular orthodontic device that helps straighten misaligned and crooked teeth. Made out of SmartTrack material, Invisalign clear aligners are easy to wear and remove. It fits snugly around your teeth, making it a comfortable orthodontic option.
By applying gentle force on the enamel, it helps accelerate teeth movement and brings crooked teeth back to its correct location. 
Getting Invisalign 
It begins by taking an impression of the patient's teeth. These impressions in the form of X-rays and molds would be sent to the dental lab, where a skilled technician would use a computer program to design your customized aligner. 
Every Invisalign is designed to move teeth in a specific direction. As per the treatment plan designed by Dr. Most and his expert team, the patient would have to wear each aligner for two to three weeks, depending on the progress. 
Wearing Your Invisalign
The duration of treatment would always vary depending on the complexity of the case. Being removable, they can be worn for the prescribed hours in a day and can be removed when needed. Once the patient completes the Invisalign treatment, Dr. Most would advise wearing retainers at night to ensure that the straightened teeth remain intact and in shape.
Contact us at our state-of-the-art office today and schedule your appointment with Dr. Most to discover the reason our patients stay with us for decades and say they feel like part of the family! We proudly serve patients from throughout Las Vegas and the surrounding areas, including Paradise, Spring Valley, Sunrise Manor, Winchester, North Las Vegas, and more.